As you all know ResellerCluster is the best reseller hosting service available and after 3 years of dedicated work we are ready to announce the new and improved ResellerCluster v3. Our goal is to re-define the existing ideas of reseller hosting plus add much more new features.
Raitschin Raitschew (ResellerCluster Co-founder & CFO) "We founded ResellerCluster to innovate everything that carries the word reseller in its name out there. Version 3 is our chance to give our loyal customers and resellers a new definition of success. Whether you are looking to earn some additional money, raise a business from scratch or improve your portfolio of services we are here to help…"
With ResellerCluster you are now able to start your own web industry and this is for free. It does not matter if you want to improve your monthly income or create a massive cash flow to your bank account, we do give both options. In version 3 you get so much more information. Everything is explained in details. The program is designed so that everyone including computer starters will be able to understand the ResellerCluster program, use it and make money out of it.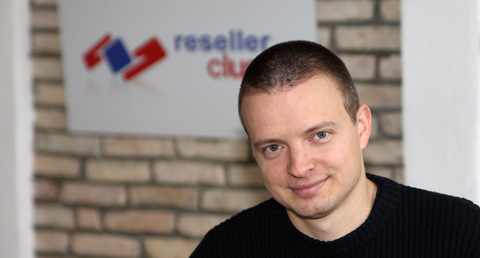 Dimitar Dimitrov (ResellerCluster Co-founder & CEO) "We do not want to offer the same reselling services everyone else does and in Version 3 it is your own hosting world to manage with the difference that we are providing all the professional tools that you need for a successful business. The best part is that our highly qualified sales and 24×7 technical support team are always available for your clients…" Become a reseller now and enjoy the luxury of being able to fully customize your hosting plan pricing lines. Now you have the opportunity to sell hosting plans to everyone and using our technologies and staff. Or maybe you already own a business and want to include hosting plans among your other services – this approach will work for you as it works equally great for us. The keyword for year 2011 is affiliate. The new cool upcoming features of ResellerCluster explained in detail: – 10 Cents Affiliate Program A powerful tool that generates you income in a revolutionary way. What this program basically does is to allow third parties to affiliate your free hosting plan services and in exchange we will give them 10 cents for each and everyone of your successful free plan registrants. That is right, WE pay and YOU reap the benefits. This will bring you tons of free new users who will eventually upgrade to your paid plans and generate massive income. – 2nd Tier Affiliate Program for Resellers You have friends that want to become resellers too? You will be able to invite them with a special reseller affiliate link that will allow you to earn money from all his first level paid plan subscribers. – Multicurrency Your clients will be able to purchase your services in multiple currencies throughout the whole world. – Multilingual Platform The platform will be available in different languages – Wallet Reseller & API Full integration of hosting services for your business portfolio. Maybe you owning a web design studio or other business that is directly connected to web hosting. You will be able to include web hosting in your services instead of relying on third party companies. All that and more is to come. Enjoy the stunning new looks of Version 3 and join in now to revolutionize your way of life.