Why should I use Elgg for my social network website?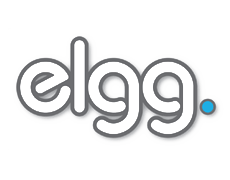 Elgg is a flexible tool for dynamic and fully-featured social networks suitable for businesses, non-profits, schools, and everyone with the desire to start his/her own online community. You can create a social network with Elgg almost automatically and choose its color theme, add your own logo and banners to customize it, thus launching your own site with no programming skills at all. Elgg allows users to make their own profiles, follow the activity of friends and groups by regular updates, upload files, use bookmarks, and comment. Elgg also offers flawless Twitter and YouTube integration.
Flexible
Blogs
Multiple languages
Popular in the brand
Profile creation
A huge number of plugins
A lot of themes
Free & Open Source
Built on the LAMP (Linux, Apache, MySQL, and PHP) platform, Elgg is one of the best Social Network software which you can use to create a fantastic community. With the huge variety of plugins, Elgg will allow your users to create profiles, blogs, upload media files such as images and multimedia, embed videos, and a lot of other things which are allowed in popular social websites.
Free and open-source, Elgg is the best solution for you if you want to create a social website.