Dear Resellers,
Today, June the 27th of 2022 after a considerable amount of time and hard work, we are finally ready to introduce to you the new and better Reseller Hosting Control Panel v3. So, from now on, when you log into your Reseller Account, you will see a new design, but also numerous new features. Of course, we've made a navigational tool, that you may or may not use, but it is there for you.
We do understand that what is new is often time confusing, therefore, except for the auto tutorial which will introduce you to the main features of the pages that you open within the Reseller Hosting Control Panel v3, we've made a F.A.Q. section to answer any questions you might have. Naturally, you can still contact us both within the panel and directly from our website.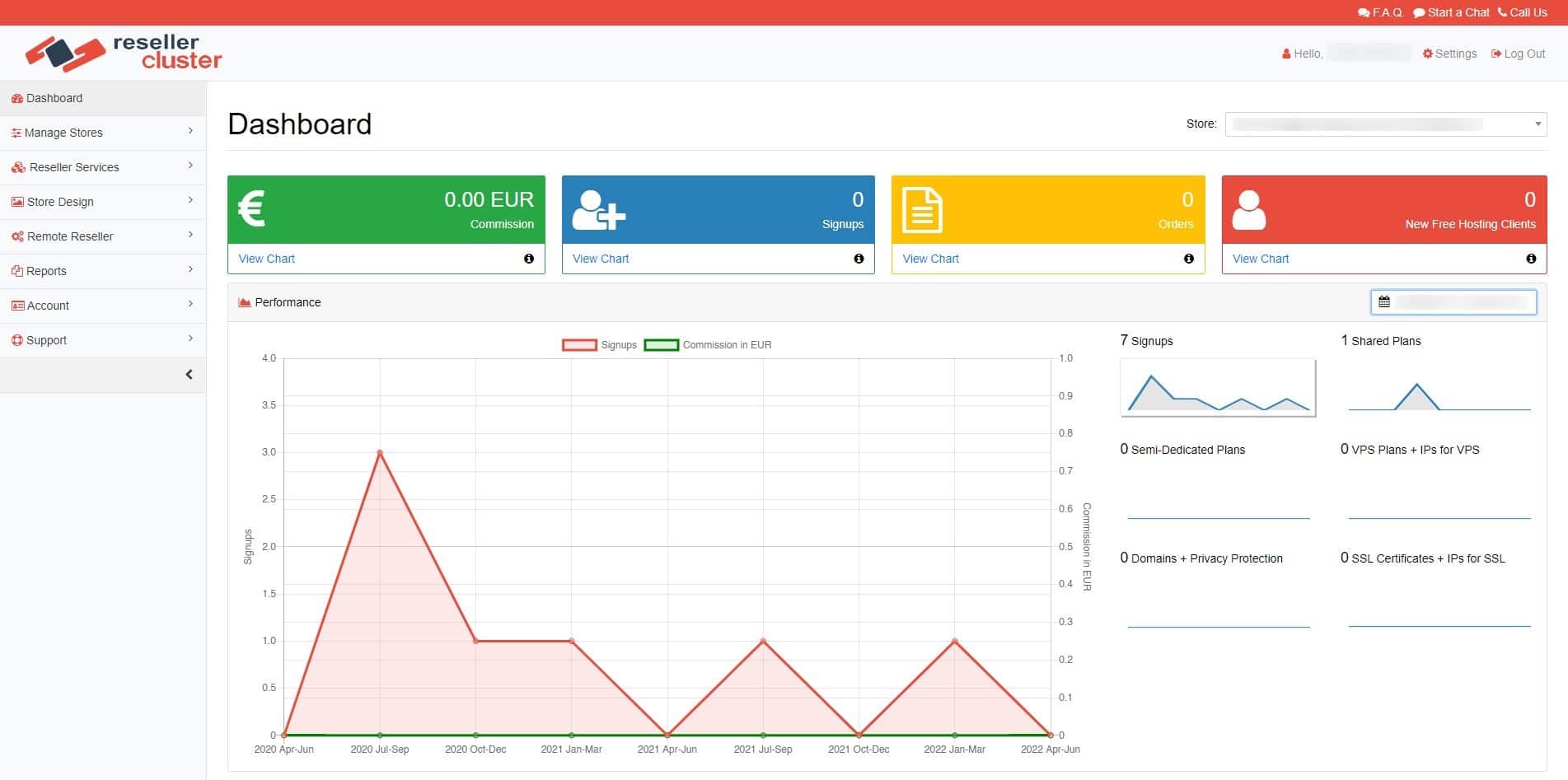 There are so many new features in the new Reseller Hosting Control Panel, that the best way to get to know them is to actually log in to your account and see them for yourself. Yet, we've made a list of those changes that we deemed most interesting. A list of highlights.
Check it out!
Reseller Control Panel v3 Highlights
The new RCP comes with multiple improvements over the previous version. The most notable improvements are:
• New Modern Design. The new RCP has a modern design that is more usable and intuitive.
• Responsive Design. The new RCP has a responsive design that adjusts itself depending on the device that you are using.
• New Orientation Guides. The more complex sections of the Reseller Control Panel now feature Orientation Guides that will teach you how to use them.
• The RCP Remembers Your Store. You won't have to select the store that you wish to edit every time you switch to a new section.
• Improved Dashboard. The new Dashboard provides you with more details about your customers and the revenue that you generate from them.
• Streamlined Control Panel Sections. Some sections (like Manage Domains and Manage Subdomains) were merged into other existing sections in order to simplify the Control Panel and make it less cluttered.
• Easier Product Management. You can now control your products and services from a single section (as opposed to going to separate sections for reordering, setting pricing, and setting
descriptions).
• Smarter Store Selection. The RCP will tell you which of your stores are compatible with the options contained within the currently opened section.
• Simplified Header/Footer Editing. There is now a way to edit your store's Header and Footer without writing any HTML code.
• Interactive Remote Form Editing. You can now customize your remote order/product/login forms without writing any HTML/CSS! And once you make a change, it will be previewed automatically on the same page. You can also save multiple styling templates for future use.
• Simplified Reports Overview. Now it is easier to see all of your orders from a given store at a glance.
• Two-Factor Authentication. Enable 2FA on your reseller account for added account protection.
• Multi-Language Support for the Control Panel. There is an option to change the display language of the RCP (no languages are currently available, however. Only English).
We Count on You
We are sincerely grateful to each and every one of our clients for the support and trust that you've given us throughout the years! It is thanks to you that we continue to operate for almost 20 years now! It is thanks to you that we've been able to develop and improve our services! It is for you, and thanks to you that we made the Reseller Hosting Control Panel v3 and we hope that it will make it easier for you to build and maintain your web hosting stores and as a result, increase the volume of your sales.
If you ever encounter a predicament while using the v3 of our Hosting Control Panel, please do not hesitate to contact us!
Use the following links to: