Every new beginning comes with promises. To ourselves, to other people; it comes with goals, motivation, and determination. Most of the time we start the New year with things we want to achieve and qualities to master. So, what better way to create new habits than the new 2019 year?
We at Reseller Cluster think that you need your entrepreneurial push so that you can start with even more ideas on how to become more successful. And to do that we are going to share the 6 habits of the most successful entrepreneurs so that you can decide if it's your turn to become as powerful as them.
1.Constancy in Everything
The first and really important thing they do is actually creating a routine that they follow constantly and never step away from it. You know it takes only 21 days to create a habit. That's why if something is hard for you to do, you only have to push yourself for 21 days in a row.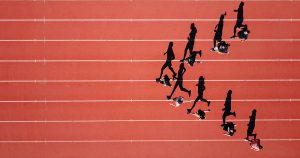 Furthermore, having a routine helps your mind get in the right set and you increase productivity. It doesn't necessarily mean you have to eat the same thing every day or read one book every night. Simply start your day doing things in the same order. Set your mind into getting in your game and the body itself will return the favor.
Also, in your routine include meditating and doing yoga for example. Maybe do a workout once or twice a week. This will only maintain your calm body and mind, it will make it more productive and help you easily complete your tasks. It's not easy to start if you haven't done it, but don't forget – 21 days to create a habit!
2. Complete the Tasks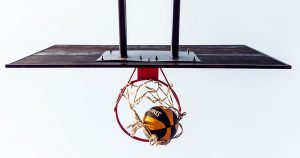 Completing the tasks will always stay on top of a man's mind but there is one thing even more important than the tasks themselves. And that's prioritizing. You will always have a lot of things to complete, and some may be left for another day but if you know which ones are the most important, then leaving others won't be that big of a problem (not that I advise you to do it).
What most successful entrepreneurs do is start their day with the most important task. This way they can manage their time left with the rest not less important assignments. It's not always preferred, right? But the truth is, once you do it, every other gig will look simpler and easier to be done. Furthermore, it gives you the feeling of completing something big, being proud of what you achieved, and that you did it early!
Even more, some of the entrepreneurs set a few tasks as most important and do all of them. At the end of the day completing what you had to, is the best feeling that motivates you for tomorrow. And speaking of tomorrow…
3. Plan Today
Plan for tomorrow. To be able to prioritize, to know what your tasks are, how much time you'll need for them, how much of them you can complete for a day and how much for more. All that you can know if you thought ahead. Don't wait for the coffee in the morning to plan your day. Do it the day before.
You have to always keep in mind that the most successful entrepreneurs don't create their habits only as work ones. They apply everything to their lives outside the work perimeters. With that said, you don't have to plan only your business assignments, but your days in general. Organized people succeed. Don't be frightened by that – messy people can organize their days too. For only 21 days!
4. Learn More Every Day
Scheduling time each day to enrich your knowledge is a powerful way to become better at everything you do. And becoming better is your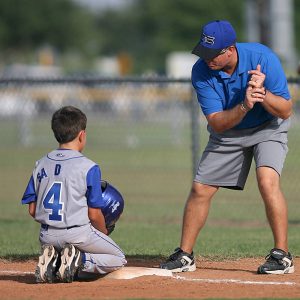 way to succeed. You can do that as well by reading an article, a book, some important knowledge tips, maybe even watch a video tutorial or whatever it is, as long as it's teaching you something new.
Sometimes reading about new, unknown things can open your eyes about what you need to do. Not necessarily because it was written, but a simple word just might trigger the thought you needed. Reading and learning are of essence not only by learning the things that are said but also by opening your mind to what you didn't think of before.
5. Think Like a Customer
If there is a secret ingredient to success it must be this one. The most successful entrepreneurs know it and they are never afraid to do it.  Above all, to fully understand someone, you must think like them. As it goes for centuries, put yourself in the other's shoes.
That's why if you start thinking like your customers you will begin to understand them better. You will soon realize what they need, where they need it, how, or any other thing you wondered before. If you are not sure how to do it, then start analyzing every bit of information you have. What kind of people visit your website – men or women, what age are they, what channels do they come from, which pages they visit the most?
In other words – create a buyer persona. Create an image in your head of the people that are actually your users, customers, viewers, or else. Also, use all the reviews and feedback that you get! People are talking to you and what you need to do is just listen. I'll tell you the most successful entrepreneurs do that!
6. Inspire Yourself and Stay Calm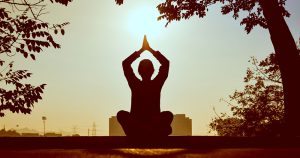 To be successful, to keep going, and never give up – that's what they'll tell you if you ask. But behind that stays the true motivation – inspiration. People feel motivated only when they're inspired – of what they want to achieve, where to be, what to change in the world or in their minds. That's the main wheel of the process.
I will conclude all of those habits of the most successful entrepreneurs with staying calm. To be mad about something and letting it take control over you won't get you where you want to be. People that have ease in their minds work better. They succeed more. And that's what you need to be – calm and determined. The rest will happen when you start.
Ready to start now?
Start Hosting Company for FREE