To start and have a successful business is something we all desire but only a few dare to actually do. Not because of our possibilities but because we are uncertain about what we can achieve and we honestly fear our failure.
Little do we know it can actually be so easy. The online space has created many opportunities for the brave entrepreneurs to grasp. And the reseller business is one of them! That's why I'll now share with you everything you need to know in order to learn how to start a hosting business by yourself and succeed.
Start by Learning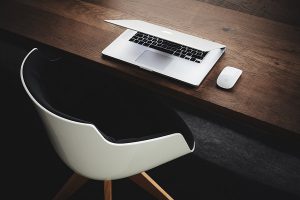 Every new beginning or starter is banded to knowledge. You can't start something you know nothing about. And even if you do know what website hosting is, then at least inform yourself with the specifics of this area. The truth is for having a reseller shop and to sell hosting you don't really need the technical skills because your provider takes care of everything that you can't.
That's why you don't need to get to the really specific terms but only to know the basics and to have of course your spirit. It's a cliché but hard-work and self-motivation are essential to it all.
Do a Full Research
That is a part of the learning process, but it gives you another look at things. Whatever business you chose to start you need to know the competition it has. By looking into other hosting providers you'll get the real insight into how things work.
You can also create a profile with one or two hosting companies to see what emails they send, what does it look to be a reseller or website user there. Also, choose proper prices and learn about tricks they're doing.
It will help you learn more about the niche and also give you ideas about how you can do the things and even more – how to be better than them.
Choose Your Hosting Provider
For choosing the best reseller hosting provider we have a very detailed article that can help you a lot. It has information for beginners and for the advanced of you. It contains all the facts you need to keep in mind and check, what to look for, what to expect, and the extra services – all about the different hosting plans.
Following the first point, you need to read the guide to choosing the right reseller company and learn about how the providers can help you. You need to make sure you know everything you need to choose your plan. Even if you start with free hosting information is needed.
Start Hosting Company for FREE
Choose Brand and Logo
As a hosting reseller, we have available for you a few different templates that you can use. We even launched a new one last month called "Sky". After you choose your template you have to think about how you want to position yourself on the market.
You need to think of naming your business and a logo that completes you. Take time to consider everything about that because it is how all your users will see you. Think of an easy yet interesting and appealing name and logo.
Plan Your Marketing Strategy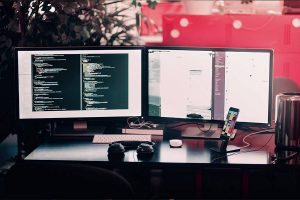 Before you start sharing your new beautiful website with the world, make sure to have a clear plan about how exactly you will achieve brand awareness. It's not only necessary to share content on social media or to wait for Google to notice your SEO but to advertise your business.
Think of a blog that you can start, channels to go to, promotions, forums, apps, or anything really. How you do it is your choice. We constantly share on our Blog tips for content marketing, SEO, useful tools, tips for success, and much more than we think is of your interest and can help you grow.
For example, a great article you can read is the one about the Unique Selling Proposition. It gives a great insight about providing value to your services and be interesting, attractive, and chosen by the users.
Conclusion
This is far from everything you need to know as there are a lot of considerations to be done, but it is the start you need. Or should I say – the push you need? Because let's be honest, if you are here reading how to start a hosting reseller business you are already thinking of doing it. Now you only need to get that bravery and start.
We will be with you all the way through and whatever questions you have, our support team works 24/7 for you and your future users. What are you still waiting for?