A list of the best free digital marketing courses is important not only for those that wish to establish their own online business but to those who are willing to enhance their career. Some of the listed courses(most of them) will offer you a certificate, once you've finished them and passed the exam that accompanies them. Check the list out. Invest your time in improving yourself. The right time to do so is now.
To start an online business is just one part of having one. Honestly, this is the easier part. What you need to take into account after you've created your website, is marketing. Marketing is crucial, it is vital to your business' success.
The difference between well planned and executed marketing strategy, and a strategy that was not either thought through nor carefully executed, is the difference between success and failure.
The list of the best free digital marketing course is, of course, subjective. Yet, I've done my best to feature only courses that will really help you to better understand the digital marketing world.
If you've just started your Reseller Hosting journey, and are not sure how and from where to start your digital presence, check out this list. The courses in it will surely make you a better digital marketer.
Speaking of improvement, here is a list of 5 Books to Read for Success. You may want to check it out.
The courses are listed in no specific order. It is up to you to determine which of these courses gave you the highest value.
Without further ado, this is the list of the 5 of the best free digital marketing courses.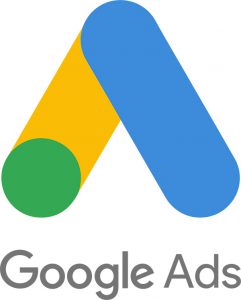 You may still be wondering whether starting a home business is possible, or you already have one.
The Google Ad Academy is a place that you'll want to visit and to explore. Here are the Certification courses for Google AdWords and Google Analytics.
Once, you've gathered the knowledge that Google offers for free, you'll be able to better understand the structure of the Ad Campaigns and how to properly use Google Ads, and Google Analytics.
I highly recommend you to check out the rest of the free digital marketing courses, that you will be able to find in the Google Ad Academy's website.
Maybe you want to enhance your career, or just to figure out how the web is working. If you are at the beginning of your career Google's Digital Garage is one of the best free digital marketing course. Probably the best.
It will slide you on every aspect of the digital marketing. SEO, SEM, Advertising, conversions, content marketing, social media and much more.
I have to stress again that it is only glancing over the topic, and very few, if any of the topics are covered in some depth. Still, it is a great course for beginner digital marketer.
Therefore, if you are confident in your knowledge, you may want to pass on this one.
Start Hosting Company for FREE
Hubspot has a list of free certification courses on digital marketing. Their academy covers courses from email marketing to social media and between.
All the courses in the HubSpot Academy are free, and most of them will provide you with a certificate once you've completed them.
Note! As HubSpot have pointed out that only HubSpot Marketing Software certified customers of HubSpot Pro or HubSpot Enterprise can take the exam and practicum.
Meaning, you can complete the course for free, but in order to get certified, you'll have to enroll to some of their services.
Although we've published an Introduction to SEO, and a little list of advice on DIY SEO for small business, if you are about to implement SEO as marketing technique of your business, I highly recommend you to enroll to the SEMrush Academy.
SEMrush is one of the biggest Keyword Research tools out there. And they surely know a thing or two about SEO.
Yet, the SEMrush Academy is covering not only SEO, but SEM, and Social Media as well. There are soon to be launched a course on Content Marketing.
And the best part?
All of these courses are free.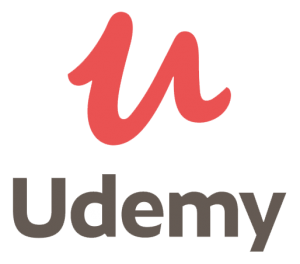 Udemy is, of course, a well-known source of courses in a vast number of fields and industries. The content that the site offers is following the trends of the market. Therefore, the more or less, new professions like web developer, server administrator, and digital marketer are well covered by the courses of Udemy.
The courses on the site are created by individuals. That is one of the reasons that you may want to be careful and read the reviews of the courses that you are buying. And if you want to really learn something useful for free, read the reviews even to the courses that you enroll to for free. That way you at least won't waste your time over a course, that is misleading or straightforward incorrect.
Even if you have to be cautious about the exact course that you are taking, Udemy is a great place to get started your journey to get to know the industry. Mainly because of the best free digital marketing courses, are presented on the site.
Final Thoughts
Enrolling at least one of these courses is a must for everyone who has any web presence. It doesn't matter whether you are a business owner or just an artist, wishing to spread the word about his art.
If you've reached this part of the article, you surely understand the necessity of knowledge in the field of digital marketing in your life.
Check out again each of the courses listed in here as one of the best free digital marketing courses and choose from where to start.
If you are absolutely new to the digital marketing world, I would highly recommend you to start with the Digital Garage of Google.
Yet, whichever of the courses you choose, you'll be glad that you've invested the time and energy needed to complete the course.
Go for it!
Follow Reseller Cluster on Instagram to motivate yourself and further expand the list of books you are about to read.
Want to Learn More? Check out our articles on: