People's attention span is decreasing. Immensely. On one hand, because we have way too many things and people to give our attention to. Yet, there is a place for everyone under the sky. We'll find time for you and your business. Granted, it is any good…and, of course, if we are able to find it. And while digital marketing is unimaginably cheaper than traditional marketing, small businesses are often on a tight budget. This is where the do it yourself philosophy comes to play. There is no need to pay for anything if you are able to move one step further and accomplish it through your own efforts.
DIY SEO for small business is as possible, as it is for the bigger companies.
If you still haven't started your own side project, you might want to go through our article, answering the question Is Starting a Home Business Possible?
If, on the other hand, you've already enrolled in our Reseller Hosting program, you might want to find out more about the DIY SEO for small business, which we're about to examine in this article.
SEO Definition
As mentioned in our Introduction to SEO article SEO is:
The active efforts to affront search engine users' queries with relevant, valuable and in-depth content.
As you can see from the definition SEO is nothing more than focused action to make your content marketing pieces become easier to find in the search engines. Yet, with time SEO became a, more or less, independent part of the digital marketing tactics.
So independent, in fact, that very small percentage of the people that are implementing SEO in their marketing efforts, are recognizing it as part of the content marketing, which it is.
Can You Do SEO Yourself
You are not only able to DIY SEO for small business, you must do it! Say, you are taking your first steps in online entrepreneurship. What are you doing for people to be able to find you?
This is the Internet. Of course, even if you are not doing anything to promote your website, some people will sporadically land on your online property. They may engage with your content. It is even possible for some purchases to occur.
But those website entrances and acquisitions are accidental. They are not a result of your efforts. Thus, how much people and how many purchases you'll have from your website is unpredictable.
You need to implement DIY SEO for small business, for you to be able to predict at least on some level what is about to happen. That way, after analyzing the results of your SEO efforts (better yet, all of your marketing efforts), you'll be able to refine and improve your endeavors.
It is absolutely possible to do SEO all by yourself, you only need to be disciplined, and to have an idea of what you are doing.
If you are focusing on fewer products to position your brand on the market, it will be a lot easier when trying to optimize your contents for the important keywords.
Yet, for small business owners, DIY SEO is possible. And I would say… it is mandatory.
Start Hosting Company for FREE
DIY SEO for Small Business
SEO is of the marketing efforts that will help you boost your website's traffic.
If you want to DIY SEO for small business, you need to have a lot of discipline. And you need to bear in mind that this is not an effort that you'll be able to abandon after a month or two. But if you have what it takes to be an entrepreneur, you'll most likely not leave your marketing.
It will be better for your DIY SEO efforts if you meet other entrepreneurs. Especially if they are not a direct competition. Say, you have a Hosting Reseller account with us. Why not keep in touch with Web Agencies around you. That will help both of your business. They'll have the opportunity to reach your audience and vice versa. Your services are not competing. Even more so, they are supportive of each other.
To DIY SEO for small business is different from the 'Global SEO' efforts with a few things, which you can get to know in our article on Local SEO, and in the tips below. But when you are doing things yourself, there are a number of do's and don'ts:
Don't buy backlinks
Don't exchange backlinks
Do invest time in website speed optimization
Do invest time in getting to know Yoast SEO(if you are using WordPress)
Do create a content calendar – and be disciplined enough to follow it thoroughly
Do create a Google My Business account for your business
Do create a Google Analytics account
Do start a Google AdWords campaign, if you are able to do so.
DIY SEO Tips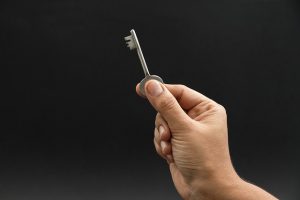 I am not sure whether what I am about to tell you is something that most of the so-called SEO agencies don't know, or they are just too lazy to implement… or maybe they want to conceal this information from their clients, so they'll be able to squeeze every penny out of them.
But if you are about to do DIY SEO for small business, chances are your organization is targeting mostly local clients. Here are some things you need to know when optimizing locally:
Add Your Business' Location When Optimizing
When optimizing your website's content, it will be better if you add the location. Make it so it sounds natural. To further optimize your website, use Google Webmaster Tools, and add the country you are targeting. That will help Google to estimate to which searches your website is most relevant.
 You can add country targeting of your website by using Google Webmaster Tools.
Be Social ­­
It doesn't matter whether you are a big or a small business. If you are about to DIY your SEO(and even if you are not) being social is a must. Google has neglected the direct effect of Social Media on your SERP positioning. Yet, the more people are engaging with your Social Media content, the more people will know about your business, thus the more they'll look for you. Thus, the higher your position will be on the SERP.
Use Google+ 
Speaking of Social Media, Google has tried to launch it's own a few years ago. It is a follow up to Google Buzz and Friend Connect. Today Google+ is highly underestimated marketing channel. Mainly, because of its lack of traffic and way bigger competitors – Facebook, Twitter, and Instagram.
However, posting every new post on your company's G+ profile is going to result in something rather expected. The pages posted in G+ are getting a significant lead when crawled by Google's bot. That doesn't mean you'll get a higher position. All the same, for a newly created website, if you are able to boost the crawling bots of Google and get your pages indexed is a significant result.
Don't forget your Google My Business account. It is a must for large enterprises as it is for small businesses with a local audience.
Check out our Printable Local SEO Checklist.
Add Your Location in the Meta Description ­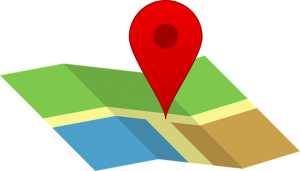 Meta Description is the term that we use to refer to the grey text in the Search Engine Result Pages (SERP). This text doesn't affect your position. However, what it does is to help searchers define whether what they'll see once on the page is relevant to what they were looking for.
Even though it doesn't affect your results directly, the higher CTR (click-through-rate) does. And your CTR will be higher if people are able to determine whether your content is relevant to their query. That is why Google(and other search engines) is bolding the exact match between the user's query and the content in your meta description. Here is an article on How to Write a Meta Description that Converts, and once you follow all the instructions, don't forget to add the location(city, neighborhood or country) that you are targeting.
You Need Fewer Backlinks
Not all SERP's are created equal. In fact, most of them are different. Depending on the device's search history, location, and other factors you and I will, most often then not, receive different results even if we have the exact same search terms.
 When trying to optimize your business' website for local searches by doing your SEO yourself, there is a … well, a secret that very little SEO agencies are eager to share with you. Local SEO requires fewer backlinks. Still, the higher the authority of the site, the better, but if you manage to obtain, say, 20 backlinks, from a business that are somehow related to what you do, your results will be better.
Quote: When optimizing your website for local searches, do your best to receive links from relevant and closely located businesses. You don't need backlinks from websites that are not in the same language, and/or country.
Final Thoughts
Facts are cheap. And information is cheaper. In our day and age, information is of no worth, unless you are putting it to use. Everyone is able to go online and find out more about our universe in two hours, then our ancestors knew for centuries.
But it is still important what will be the source of your knowledge. It is important for you as much as it is important to the knowledge provider.
With the above-mentioned techniques for DIY SEO for small business, you and your business could be the one that provides the information. The one that will be soon enough perceived as an expert in the field.
By doing so, you'll be creating a brand that competes on value, instead of price.
DIY SEO for small business is a demanding initiative.
Still, it is an undertaking that you'll be glad to start as soon as possible.
Want to Learn More? Check out our articles on: