Remember when we SKYrocketed your sales? We knew you need to expand your limits and we presented you our new reseller template – Sky. As well as a Christmas gift, it had the idea of helping you make your own hosting label look more attractive and engaging.
As we shared in the first released article SKYrocket Your Sales: New Reseller Hosting Template, we constantly work for your best experience at Reseller Cluster. What works well for you, works well for us too. That's why we want to help you increase your sales, get better at what you do. The same reason why we share successful online businesses tips, marketing strategies, and ideas for content, social media generating traffic, and SEO for small business.
And nevertheless, that's why we are now releasing a new color for the Sky template!
"Sky" Green Template
The new color we chose for the latest template is the green one. It looks fresh, worm and even more attractive. We promised that there is going to be a new color every month but we thought – Why wait!?
We'll release a new color every two weeks!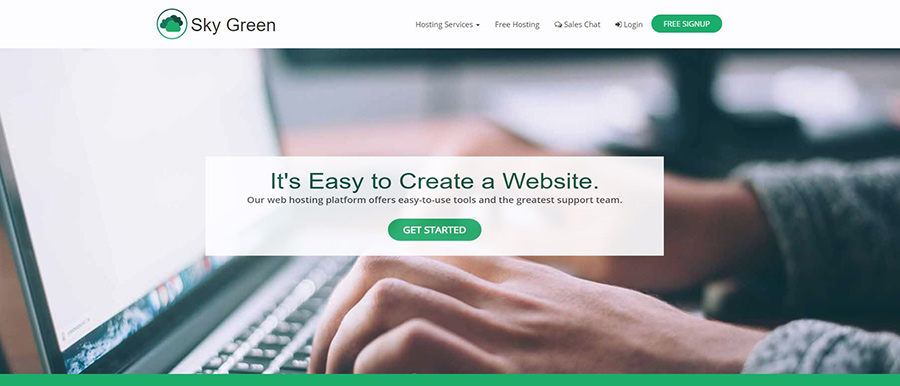 That excites us a lot and we're sure that you're enthusiastic about them too. Our only request is to work together. We love the green color, but what do you think about it? Do you like it as much as the blue one?
Also, what more colors do you want to see for the Sky template? If you have any ideas – share on comments, by email or through our social media channels – Facebook and Instagram. Now it's your time to tell us what you want so that we help you in any way we can.
How to Start Using the "Green" Sky
To use the new template go to your reseller dashboard and then click on Store Design. After that go to Customize Template View. Search for the Customize Template Color option and choose the Green Sky View.
It's easy as that!
You can now jump into the green grass around and grow, grow, grow. In two weeks, those of you who are waiting for another color will have one! What will it be? Keep up with us and soon you'll know!
But don't forget – combining forces and working together is beneficial for all of us. So, share, comment, and talk to us!