The year has ended beautifully, and now you know what follows – it's time for a summary. What was 2018 for you and your business? What was it for us?  When we started our blog, we knew most of the articles we'd share would be about the aim of successful online businesses, about the entrepreneurial skills you need. We knew they would be the push to getting you closer to your goal.
The essence of the reseller website hosting business is bound to the business-oriented people. It is, of course, more popular around everyone who understands the website hosting world, but still – it's a fantastic opportunity for everyone who doesn't. Those people only need to embrace the desire they have of creating successful online businesses.
That's why after saying goodbye to December, we are going to share all the great tips we had for you during 2018. And add some more! Can't wait? Neither can we!
Do you Have What it Takes… to be an Entrepreneur?
In January we started the first wave of entrepreneur's successful tips. But before that, you had to answer for yourself if you actually have what it takes! Everyone dreams of success, but if you were not born with some of the qualities that the best entrepreneurs have, then you need to teach yourself into mastering them.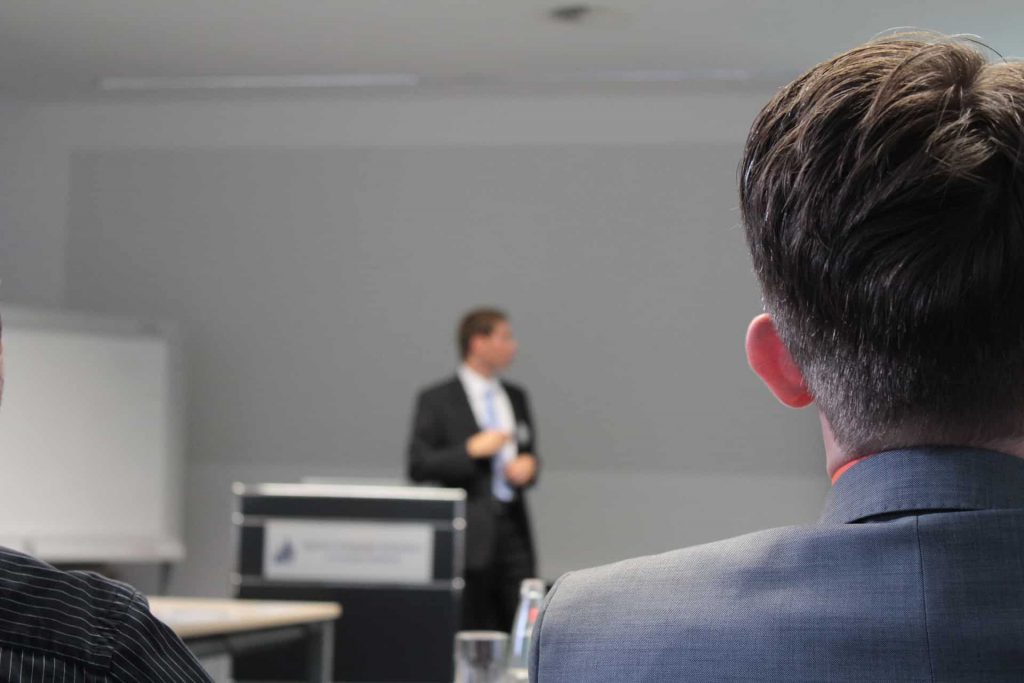 Are you inspired enough to see the future that awaits you? Do you have enough self-motivation to drive yourself there? Are you disciplined, focus, and independent? Most importantly – do you know how to prioritize your tasks, your desires, and dreams?
These are some of the essential matters and qualities to have in order to be a great entrepreneur and create successful online businesses.
First Steps in Online Entrepreneurship
After determining whether you have what it takes to be an entrepreneur or not, it's time to start with the first steps. We have a lot of hosting resellers that have been part of our family for many years now, but we are continually working for our new users.
And to help them, to help you, we started from the very start – teaching you how to create one of the best successful online businesses.

The very first itself is actually finding out in detail what you're about to do. Decide what is best for you, what will work the greatest, and what your passions are about!
And, as I've pointed many times my favorite one, is creating a plan. Before you start aiming at successful online businesses, you need to set a clear idea about what you are going to do – how much time you are willing to spend, what your goals will be, what your investment will be, and more, and more. The list is not short, but just sit down and write it, because it is what will get you closer!
Meet Other Entrepreneurs: How to Find the Right Entrepreneurial Community
What not a lot of people don't pay attention to is how much others can inspire them, and how much they can learn from everyone else. Surrounding yourself with the right crowd can be a lot more helpful than you think.
Especially if this crowd is full of entrepreneurs and everyone talks about the challenge that the successful online businesses are. Every single sentence you hear can give you something to think about and inspire you to do greater things.
That's why we believe joining the right entrepreneurial community can be a great push and add extra power to your success.


6 Books to Read to Become Successful Entrepreneur &  7 Best Books to Read for Success
We shared two articles during 2018 about books that boost entrepreneurial spirit, and we must admit – we love reading and that's why we wanted to share our favorite ones with you. Reading books, articles, and relevant texts in general, always adds extra magic to your touch and moves you higher on your ladder to the successful online businesses. Here's the full list:
Steve Jobs by Walter Isaacson

Social Animal by Elliot Aronson

Tribes by Seth Godin

The Long Tail by Chris Anderson

Black Swan by Nassim Taleb

The 4-Hour Workweek by Timothy Ferriss

12 Rules for Life: An Antidote to Chaos by Jordan Peterson

Linchpin: Are You by Indispensable? by Seth Godin

Way of the Wolf by Straight Line Selling: Master the Art of Persuasion, Influence, and Success by Jordan Belfort

Mastery by Robert Greene

Marketing 4.0 by Moving from Traditional to Digital by Philip Kotler

Contagious by Why Things Catch on by Jonah Berger

The Laws of Human Nature by Robert Greene
Entrepreneurial Skills You Absolutely Need for Success
Okay, so you read what it takes to become an entrepreneur, what the first steps are, what people you need to surround yourself with, which books to read, and now is time for the real deal. The skills most of the entrepreneurs have are unique and if you haven't mastered them, then for sure it's time to do it.
Not all of them are easy, especially learning how to say no when you have priorities, learning how to manage your time, your money, and how to be aware of your advantages and disadvantages. This article is one of the must-reads.

5 Tools for Entrepreneurs You'll Regret Not Using
Starting a business is not an easy thing to do. Especially if you are beginning alone. However, it is not impossible, and as we already said, we make sure to give you the right tips to get you there. If you are starting it by yourself, then at least you need some tools to be there for you and have your back.
ASANA, SEMRush, Google Analytics, Fiverr, MailChimp – these are the online magicians that help every website and every business be great, to be honest, the most successful businesses are all using them! Why you need them and how each can help, you can read in the article above.
7 of the Best Reseller Hosting Tips You Absolutely Need to Know
After everything you've learned about starting and owning a business, it was just about time to talk to you about ours. To create a shop reselling hosting, you needed to know the most essential tips, and we tried helping you learn the basics.
We also presented this article in a nontechnical way so that even those of you who don't really understand the terms yet, can understand it easily. Some of the tips are doing your research, legalizing, and learning more, and more.
Start Hosting Company for FREE
How to Increase Productivity and Get Work Done
I'm going to end this article with the last post I think was useful for you both in a personal and a professional way. Productivity is necessary when it comes to owning a business of any kind. It's even crucial to your daily routine. That's why this particular blog post is a great way to learn how to increase your productivity and get everything you need to do – done.
To sum up, it truly was an amazing year and hopefully, every tip we shared was useful for you. Let's all hope 2019 holds for us even more opportunities and great solutions.
Happy New Year!