Drupal Reseller Hosting with Automated Software Installer!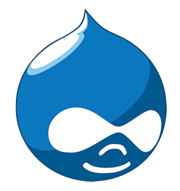 Drupal is an open-source and absolutely free content management system (CMS) written in PHP. It is implemented as a back-end platform for at least one percent of all websites worldwide ranging from personal blogs to large corporate sites. It is also used for knowledge management and business communication. With our reseller hosting program you can offer Drupal to all of your customers. Joining the program is absolutely free and easy for both experienced webmasters and newcomers to the hosting business. It is a fully automated platform that enables you to sell hosting directly from your existing site. Alternatively, you may create a new hosting store with just a few clicks.
Drupal contains basic features common to most Content Management Systems:
Page layout customization
System administration
Menu management
User account registration and maintenance
Although Drupal offers a sophisticated programming interface for developers, no programming skills are required for basic website installation and administration. Our automated Drupal installation is a highly sought-after feature, especially by clients who look for affordable hosting with software that is easy to set up. This is one of the reasons why we are the best hosting reseller program, provider.
The Drupal core
The Drupal core stands for the basic CMS package. It can be extended through various add-ons and plug-ins that are downloadable from the main Drupal website as well as from other third-party pages. The Drupal core incorporates a keyword system for easier access to content and modules. Drupal offers some modules included in the core package that you can enable additionally to further extend the functionality of the site:
Advanced search
Access to statistics and logging
Blogs, books, comments, forums, and polls
Descriptive URLs
Multiple-level menu system
Various access and control restrictions
Multi-site support
RSS feeds and feeds aggregator
Security and update notifications
User profiles
OpenID support
Extending the Drupal core
Thanks to the great extensibility of this content management system you are able to immensely expand its capabilities using third-party templates and plug-ins, otherwise known as "droplets". A Drupal-powered website best suits clients looking for speed, flexibility, data integrity, as well as design capabilities. We do everything we can to deliver the best reseller hosting plans out there and that is why we offer a free automated installation tool for Drupal, as well as many other website software packages. As our Shared Hosting Reseller, you can offer these services to all of your clients.