Offer these website builders to your clients with our free reseller hosting program
As a free web hosting reseller, you can offer all of our services without paying any fees. When your clients buy hosting from you they can use any of our free software installs that will help them to build their websites within minutes and add new features to them. We offer three website builders for making simple and more complex sites. They are easy to use, you can instantly start editing text, insert images, and drag-and-drop to construct your site.
With no coding skills and no fees required you can become our free host reseller and offer website builders and extra reseller hosting features with all shared hosting plans + free hosting with no ads. As a free web hosting reseller you can use your own existing domain or our free subdomain with our free storefront templates to start reselling hosting services. Our templates are pre-made hosting stores that you can launch instantly and customize to your liking. You can also add our remote forms (in the form of small HTML snippets you can put wherever you like) to your site and start reselling right away. We take care of servers' administration, tech support, billing, and chat with your clients on your behalf. All you need to do is to promote your site.
Do I need concrete5?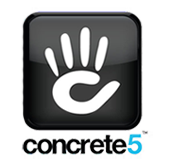 Concrete5 is a free website builder that allows great customization of your new site and gives you various design opportunities. The concrete5 editor enables you to see the changes while you are making them directly on the page, so you can instantly add corrections.
Concrete5 is suitable for both beginners and more advanced webmasters. Websites using concrete5 are very flexible and can be developed even further if needed. With concrete5 you can also integrate different forms, maps, slide shows, galleries, etc.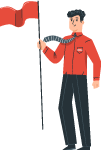 Sign up for Free
ResellerCluster's Hosting Reseller Program is completely free. If you want to start your own business today, do not hesitate and sign up now.
Become a Hosting Reseller Today. It's Completely Free.
ResellerCluster's Hosting Reselling program is completely free. You can create your white label hosting company in a matter of minutes, not days. And yes, it is free.