We offer various software packages that enable anyone to automatically install and set up forums.
Become a free host reseller and offer your clients all they need to create community sites and discussion boards. With our shared hosting packages, you provide your clients with free script installs that they can set up instantly via their Control Panels. Everyone can sign up for our program, it is free, it doesn't require any technical or coding skills and everything is automated. You can resell services via remote forms (you only have to copy small HTML snippets) on your site or by creating a new hosting store within a few steps with our pre-made free reseller hosting templates. We take care of servers' administration, tech support billing, and chat with your clients on your behalf. All you have to do is to promote your site and set your prices (we give you the wholesale prices of the products and you choose your own retail prices: the margin is your profit).
What is Simple Machines Forum?

Simple Machines Forum is a lightweight software package for the simple creation of all types of forums. It provides all the necessary features and lots of free themes to choose from in order to customize the design of your site. Simple Machines Forum is based on PHP and uses MySQL and PostgreSQL databases, but you don't need programming skills – simply use the WYSIWYG editor. You can set an approval system for topics, users, and their posts and assign group moderators as well.
Do I need phpBB hosting?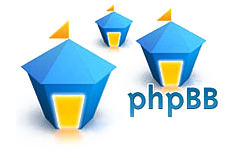 phpBB is short for "PHP Bulletin Board"; it is a software package that enables you to create a whole community site or to implement a forum in your existing one. phpBB offers lots of features: topic and user ranks, signatures, user and group permissions, user groups and avatars, numerous options for moderators, so they can be in full control of topics, the editing process, etc. you can easily enable attachments in the forum, quotes, polls, and drafts.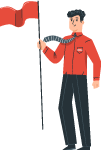 Sign up for Free
ResellerCluster's Hosting Reseller Program is completely free. If you want to start your own business today, do not hesitate and sign up now.