WordPress Reseller Hosting with Automated Software Installer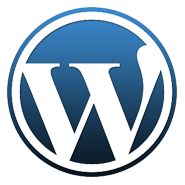 WordPress is a world-renowned platform for the very simple and quick creation of websites and blogs. Our free WordPress hosting package enables clients to build and start using their own blogs within minutes thanks to the automated installation of the required WordPress software that needs to be otherwise manually installed and configured. Join our Reseller Hosting Program for free and start offering your users absolutely free WordPress hosting.
WordPress is most commonly used and preferred for the creation of blogs and personal sites. For the inexperienced, it offers all of the necessary website features that are easily managed from an intuitive graphical interface. For developers and business owners, WordPress is a flexible and extendible tool that can be used for the creation of all manner of sites. There are thousands of free and paid plug-ins for WordPress that enable the creation of custom sites of all shapes and sizes. Here are some of the essential built-in features:
User management
Simple online publishing, creation of drafts, revisions
Simple media management and editing tools
Comments support, scheduled publishing
SEO features and plug-ins
Support for more than 70 languages
Import tools for bloggers, LiveJournal, Tumblr, etc.
One-click activation of custom themes
WordPress is the ultimate blogging software that enables everyone to start a blog or multiple blogs that can be managed from one dashboard via the WordPress back-end. The platform also provides the most convenient way for implementing blogs on any existing site.
Your hosting customers can benefit from all of these features because all reseller hosting packages include absolutely free and automated installation of WordPress thanks to our automatic software installer. This free software installer is developed exclusively for our platform in order to give your customers the best hosting experience out there. It is free with our Free Hosting Plan, too. This is one of the reasons why we offer the best hosting reseller program you can find. We do everything we can to deliver the best hosting packages and that's why we offer free installation not just for WordPress, but for more than 10 website software packages. As our shared hosting reseller, you too can offer these services to your clients.
There are thousands of free themes that you can easily upload to your WordPress site and activate with one click. If you have experience with WordPress or you are a developer, you can modify the themes with a little bit of HTML and PHP coding. Before you install WordPress on your site with our automated Zacky App Installer you can choose between 90 free themes that can be automatically set for your site. After you've selected your theme you can easily go back and replace it with another one just as easily.